The Ace Hardware 2019 Color of the Year is Pineapple Cream Granita.
Pineapple Cream Granita is a light and airy yellow. It was the first color to ever be mixed, created and named solely by an Ace consumer during the Color of the Year contest. The contest was conducted in early last year in an effort to inspire and encourage consumers to create colors they would like to see in their homes.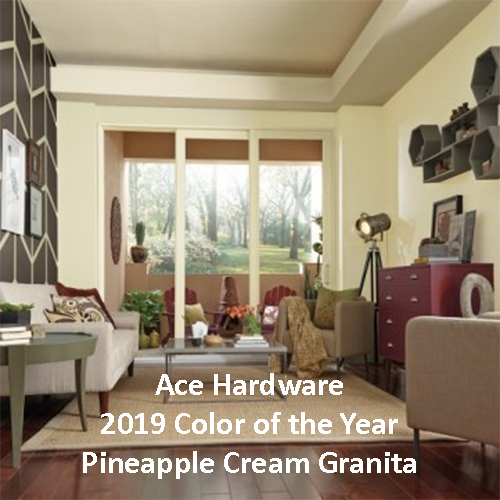 Learn more about Pineapple Cream Granita and the color contest on the Ace Hardware website.