The 2019 Behr Color of the Year is Blueprint, a color lush with positivity and strength.
Blueprint quite obviously gets its name from the oversized architectural documents builders use to construct something new. To that end, Behr's research shows the primary reason people change the color in a room is to create a new mood or feeling for that space.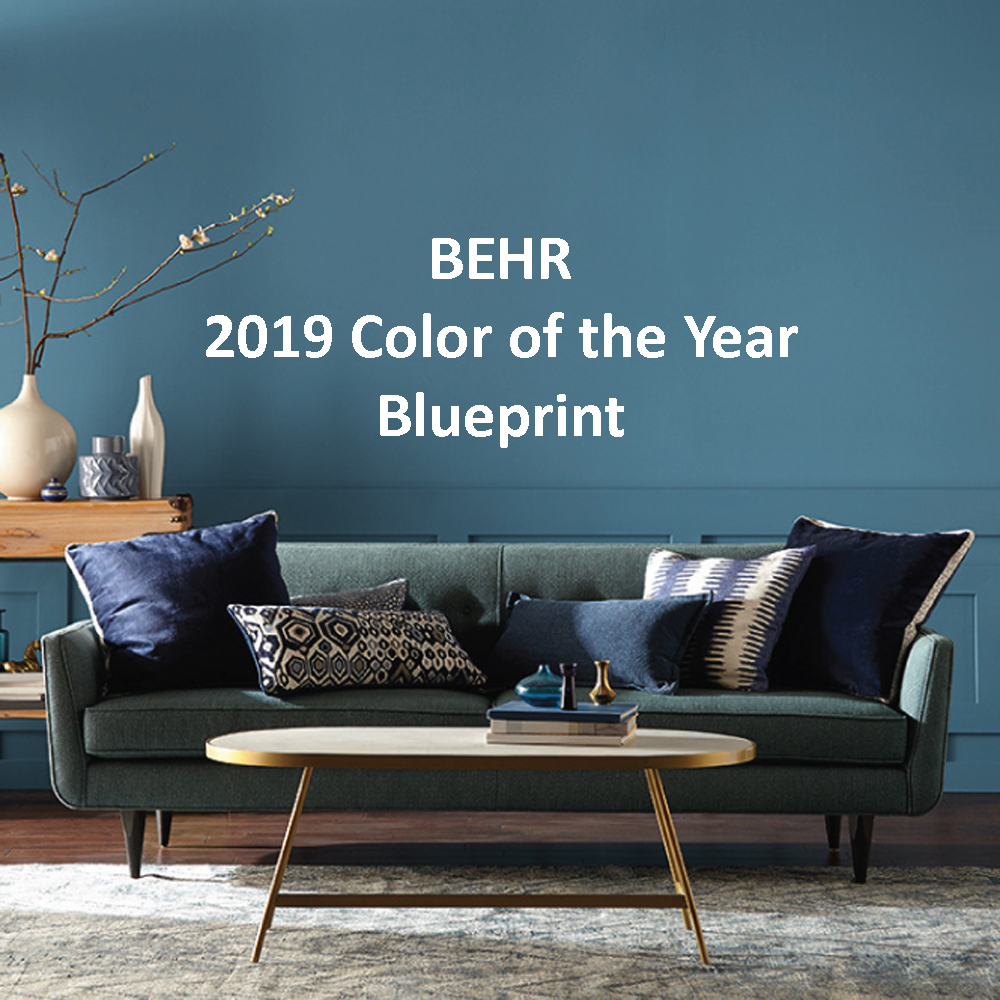 Visit the Behr website and checkout their color trends for 2019.