A wreath is an arrangement of flowers, leaves, fruits, twigs, or other various materials assembled to resemble a ring and used for decoration, especially during the Christmas holiday season.
Wreaths are typically used as household ornaments, mainly as Christmas and holiday decorations in the United States and other English-speaking countries. They are usually made from evergreens and symbolize strength, as evergreens last even throughout the harshest winters.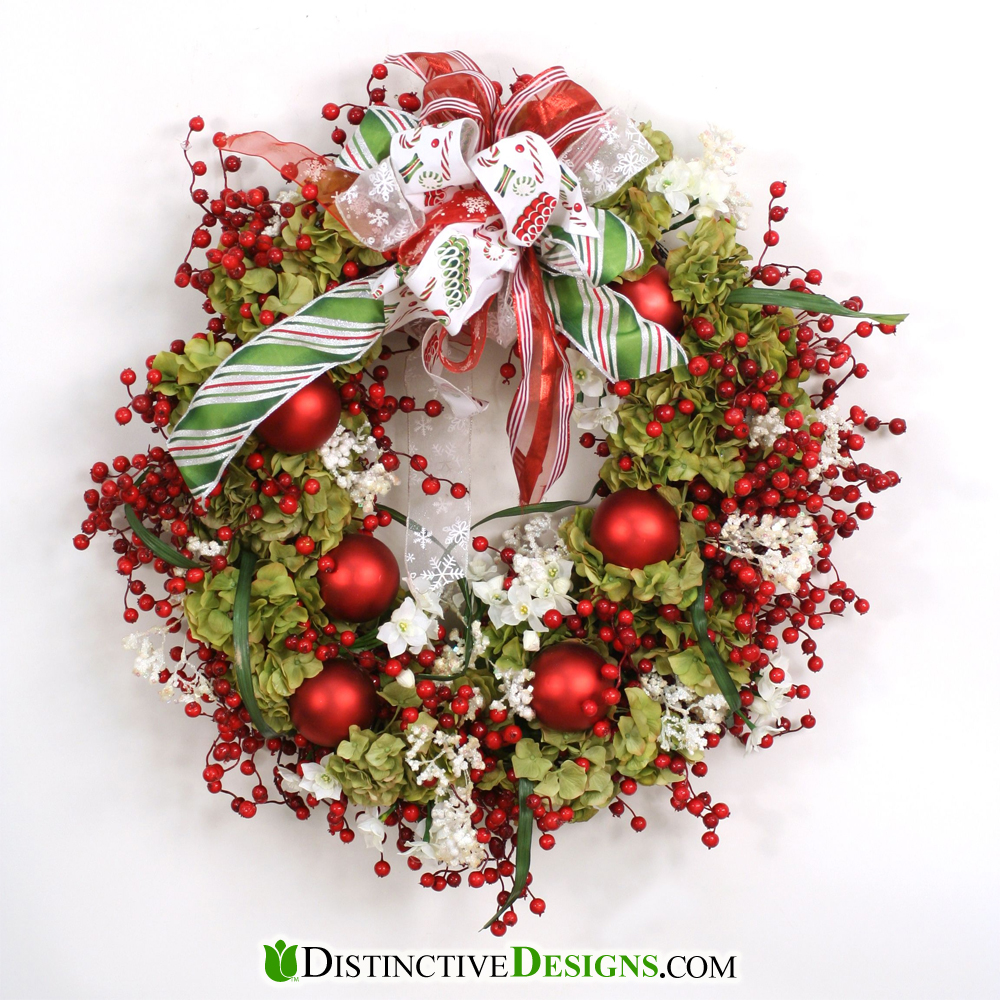 Our team of designers has created a wonderful collection of luxury artificial Christmas and holiday wreaths. Each wreath is handcrafted by our team of experienced artisans in our U.S. facility. All Distinctive Designs wreaths are delivered fully-arranged and are ready for display right out of the carton, with minimal or no arranging or "fluffing" required.
Shop our collection of elegant artificial Christmas wreaths!
For more Christmas and holiday decorations shop Seasonal and Holiday.